Fall Decorating Trends: Embrace the Cozy and Colorful Season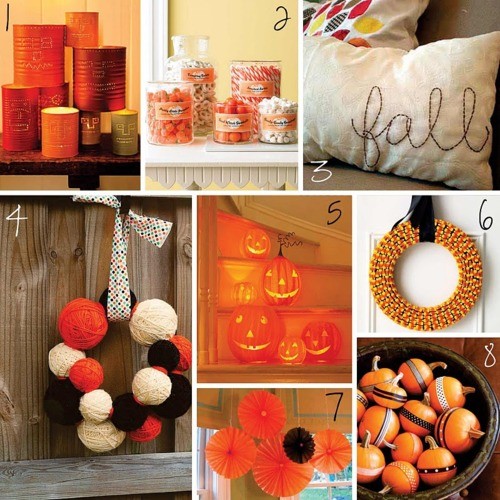 As the leaves change color and the air turns crisp, it's time to update your home decor to embrace the beauty of the fall season. Fall decorating trends offer a wonderful opportunity to infuse warmth, coziness, and vibrant colors into your living space. In this article, we'll explore the latest fall decorating trends that will help you create a welcoming and stylish ambiance for the season.
1. Rich Earth Tones
Fall is all about earthy hues that reflect the changing colors of nature. Embrace rich and warm tones like burnt orange, deep red, mustard yellow, and olive green. These colors evoke a sense of warmth and create a cozy atmosphere in any room. Incorporate these shades through accent pieces, such as throw pillows, blankets, and curtains, to instantly transform your space.
2. Natural Elements
Bringing elements from nature indoors is a popular trend during the fall season. Incorporate natural materials like wood, wicker, and jute to add texture and warmth to your decor. Consider using wooden furniture pieces, woven baskets, or jute rugs to create a rustic and inviting feel in your home. Additionally, decorate with dried flowers, pinecones, and acorns to add a touch of nature's beauty.
3. Cozy Textiles
When the weather cools down, it's time to bring out the cozy textiles. Layer your sofas and chairs with plush faux fur throws and soft knit blankets. Introduce velvet or suede pillows to add a luxurious touch to your seating areas. These textiles not only provide warmth but also create a sense of comfort and relaxation, perfect for enjoying the cozy fall evenings.
4. Warm Lighting
Creating a warm and inviting ambiance is essential for fall decor. Opt for soft and warm lighting options such as candle sconces, string lights, and table lamps with amber or warm white bulbs. These lighting choices will cast a gentle glow, setting a cozy and intimate atmosphere throughout your space. Dimmers are also a great addition to control the brightness and create the desired mood.
5. Seasonal Wreaths and Garlands
Welcome your guests with beautiful seasonal wreaths and garlands. Choose elements like dried flowers, fall leaves, and berries to create a stunning focal point on your front door or above the fireplace. You can also intertwine string lights or colorful ribbons for an extra festive touch. These natural accents will bring the beauty of the season indoors and instantly enhance your decor.
6. Rustic Farmhouse Style
The rustic farmhouse style continues to be a popular choice for fall decor. Incorporate elements like distressed wood furniture, galvanized metal accents, and vintage-inspired accessories. Combine these with cozy textiles, natural elements, and warm lighting to create a charming and inviting rustic farmhouse look. It's a perfect blend of simplicity, warmth, and timeless appeal.
7. Tablescapes with Autumnal Flair
Fall is the season for gathering around the table with loved ones. Create a stunning autumnal tablescape by incorporating seasonal elements such as pumpkins, gourds, and fall foliage. Use linen or plaid tablecloths, and add rustic touches with wooden chargers or woven placemats. Complete the look with candles in various sizes and colors to set the
mood for a cozy and memorable gathering.
8. Outdoor Harvest Displays
Extend your fall decor to your outdoor spaces by creating beautiful harvest displays. Arrange pumpkins, hay bales, corn stalks, and mums on your porch or in your garden. Add cozy seating with outdoor blankets and fire pits to create a cozy and inviting outdoor gathering area. It's the perfect setting to enjoy the crisp fall weather and savor the beauty of the season.
Outstanding Fall Decorating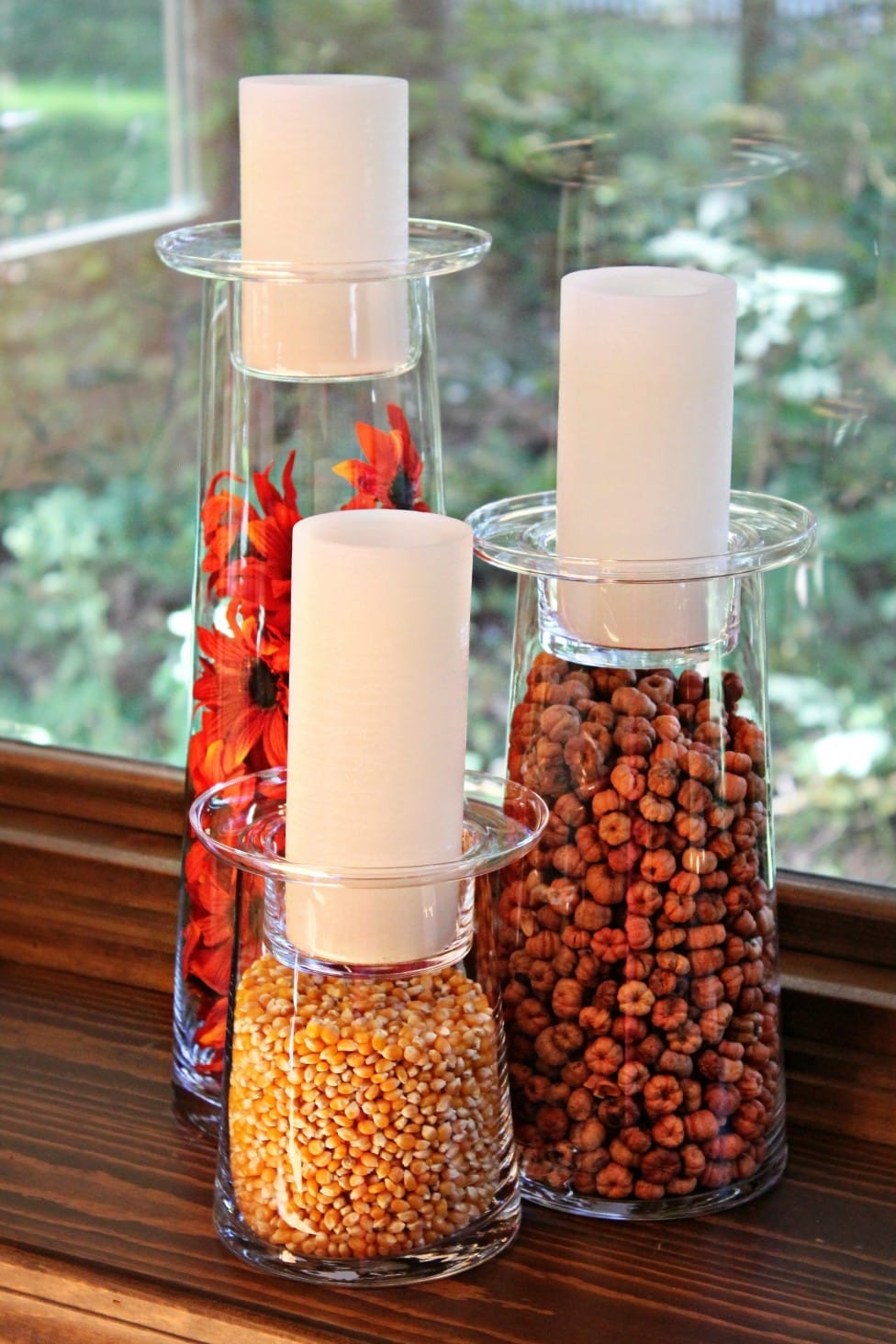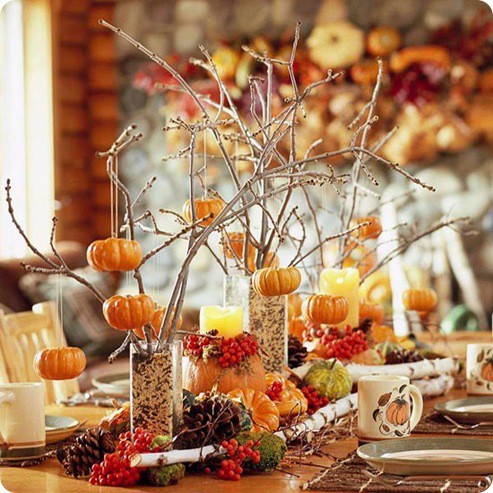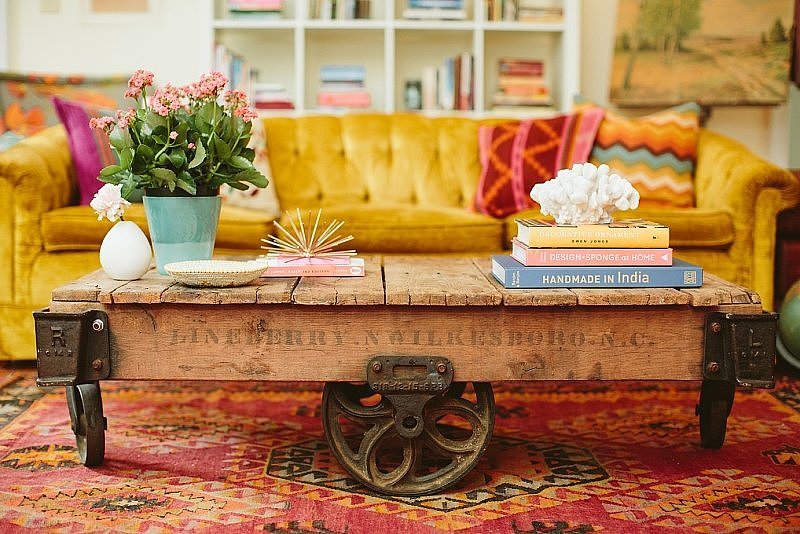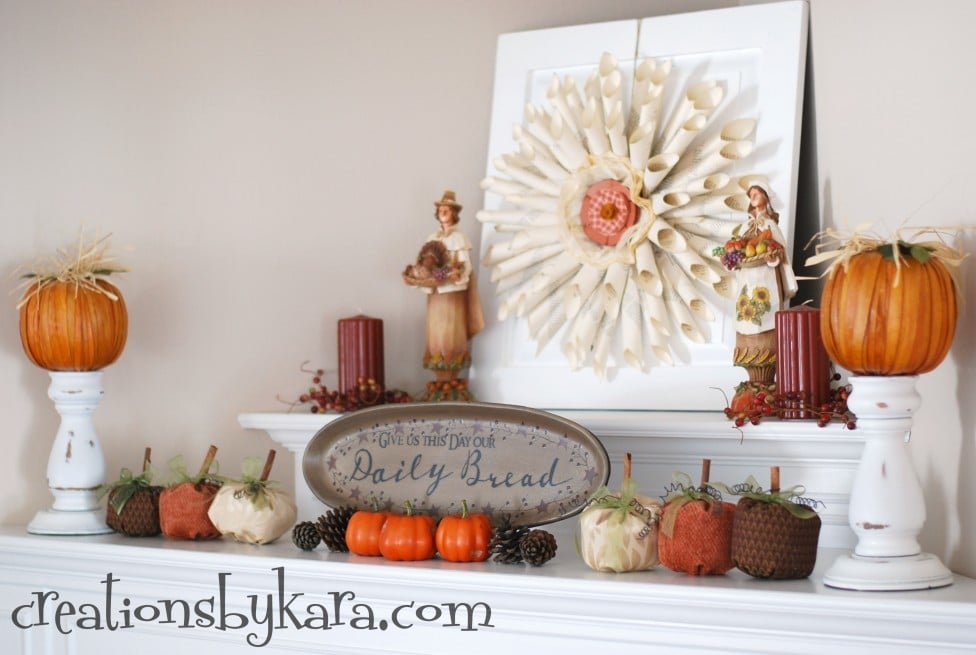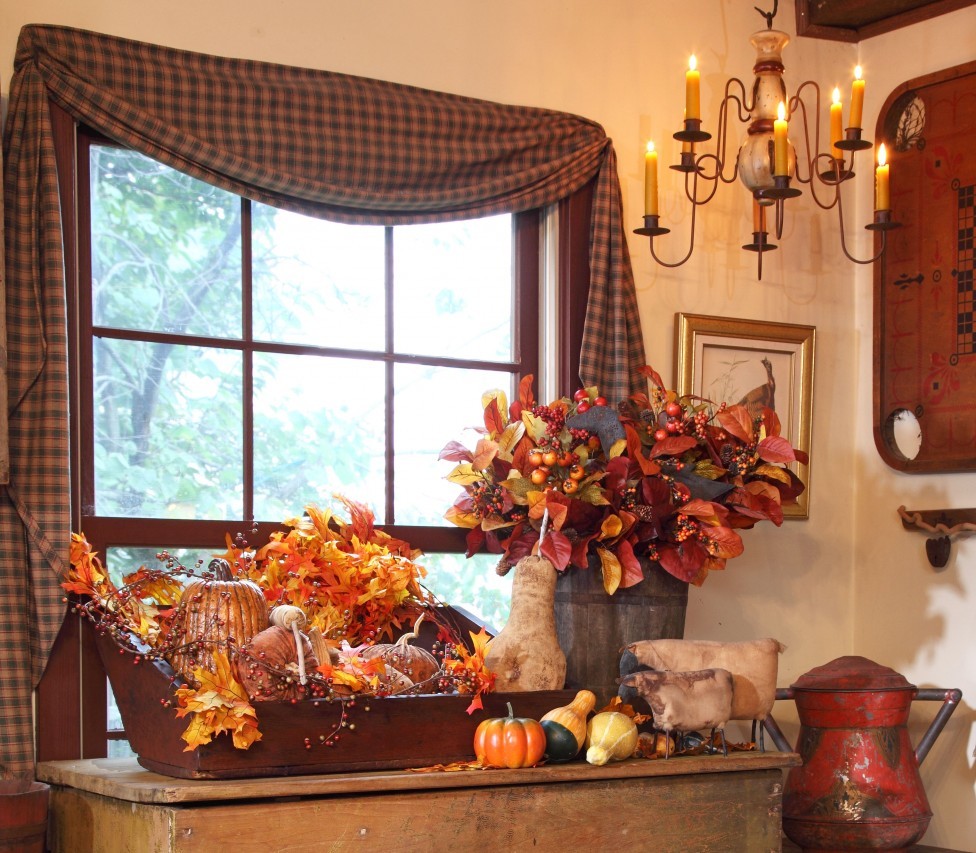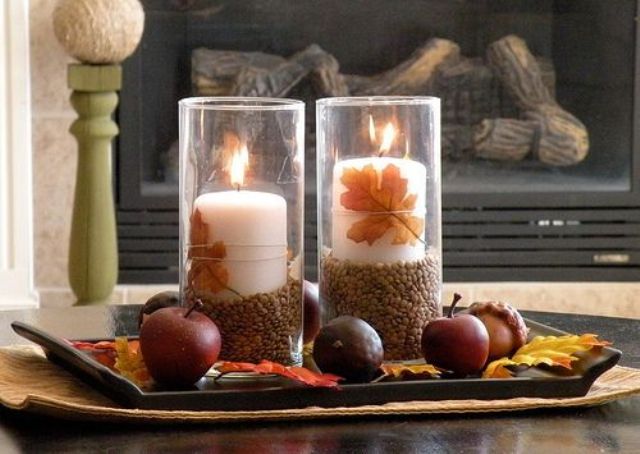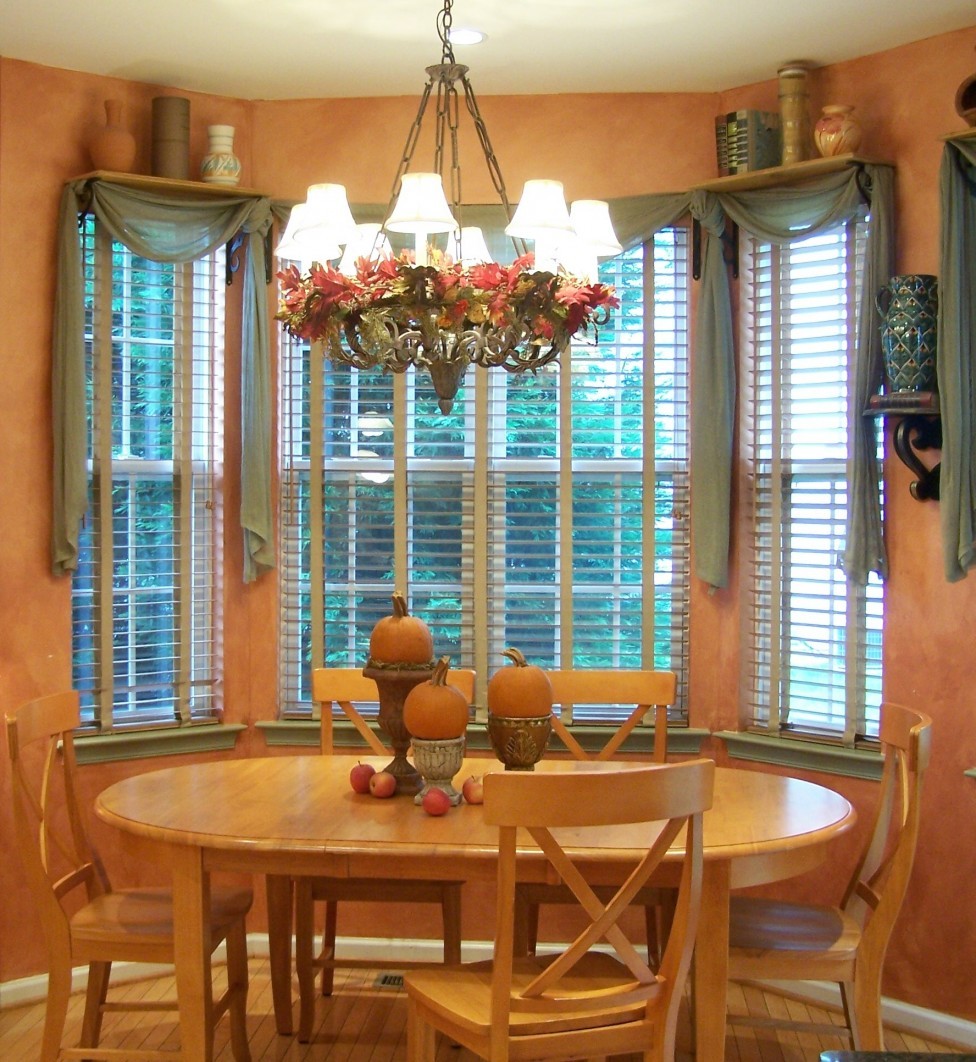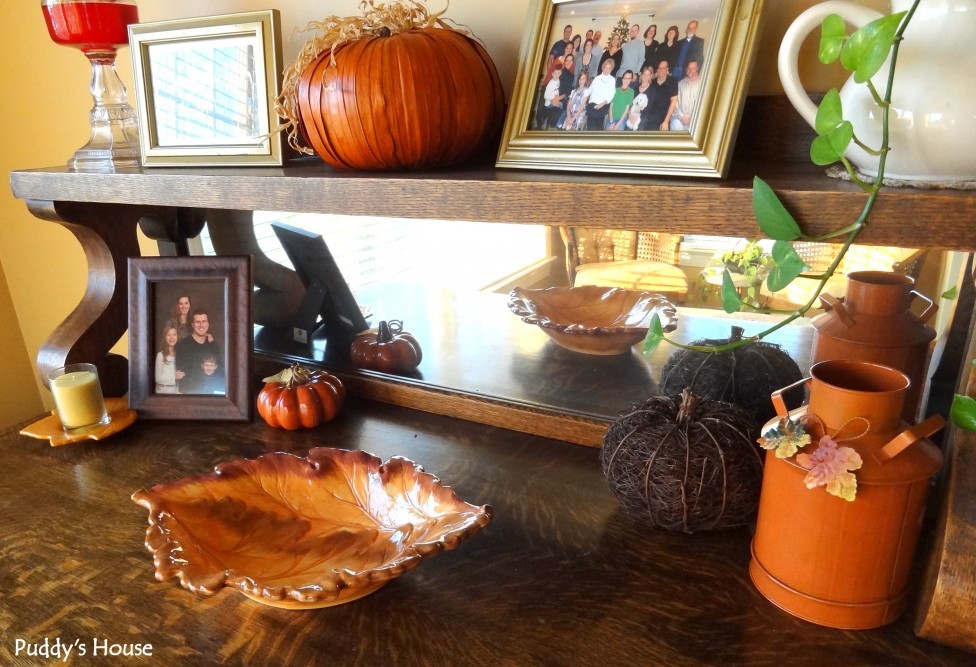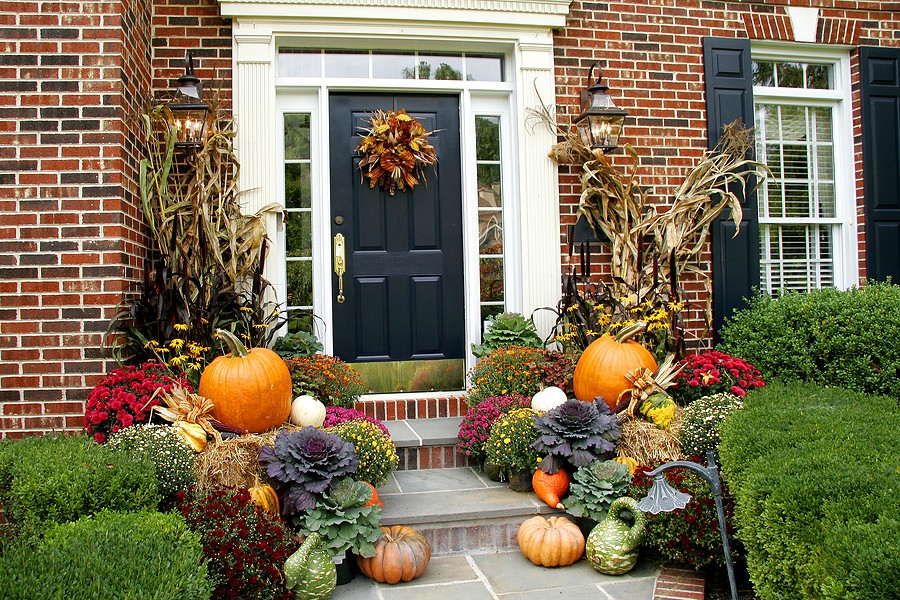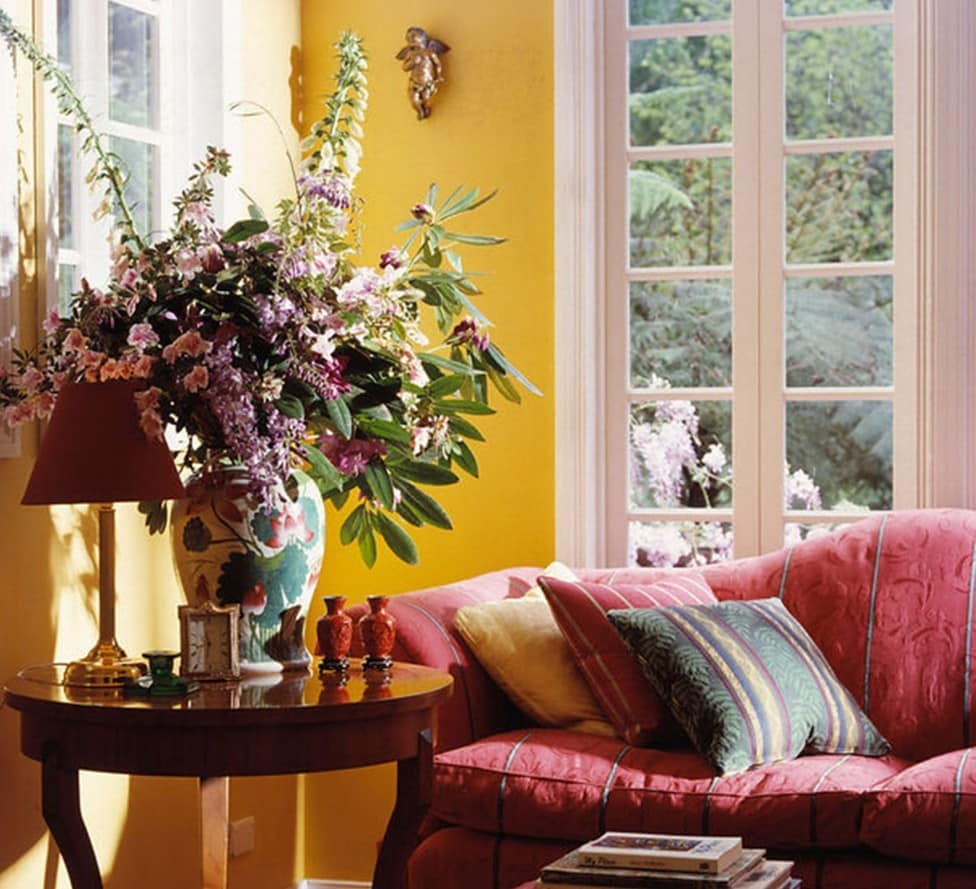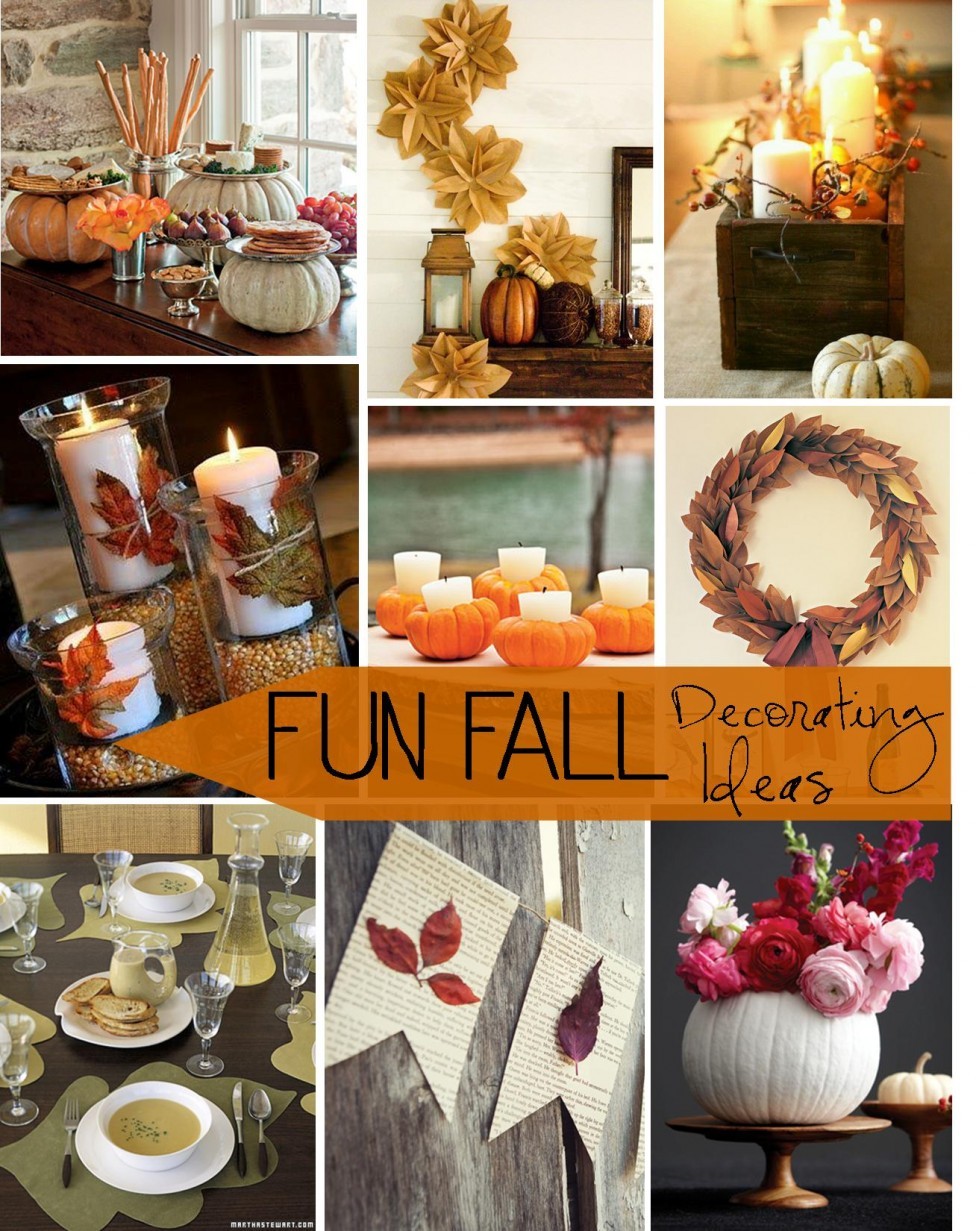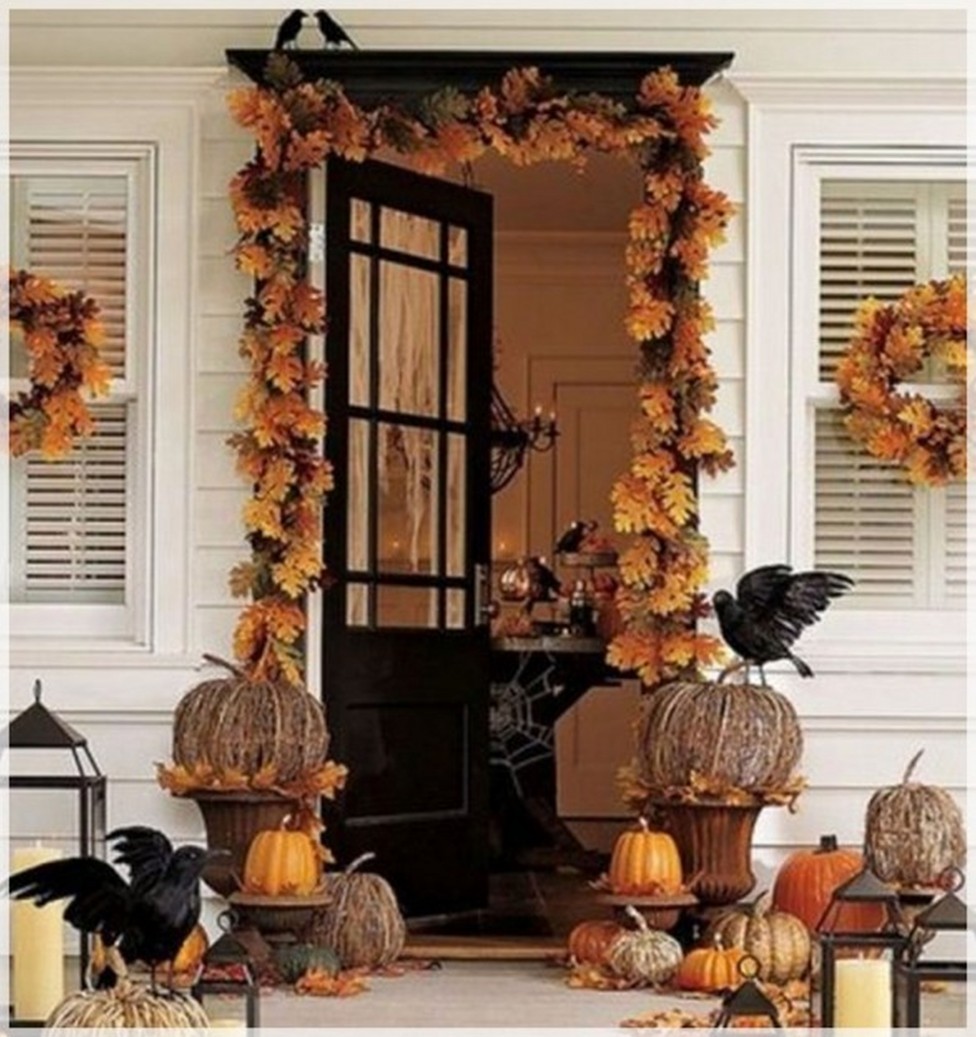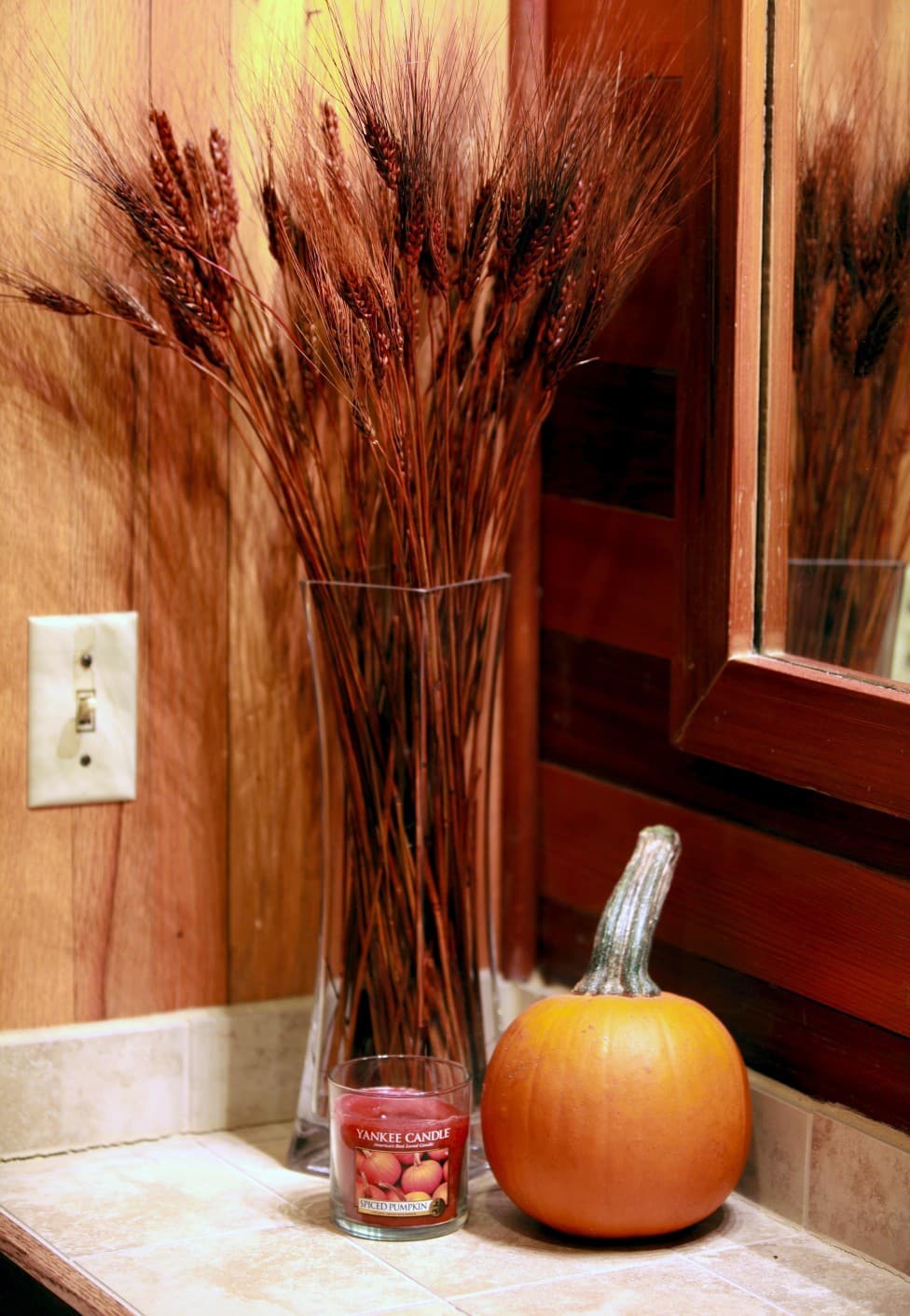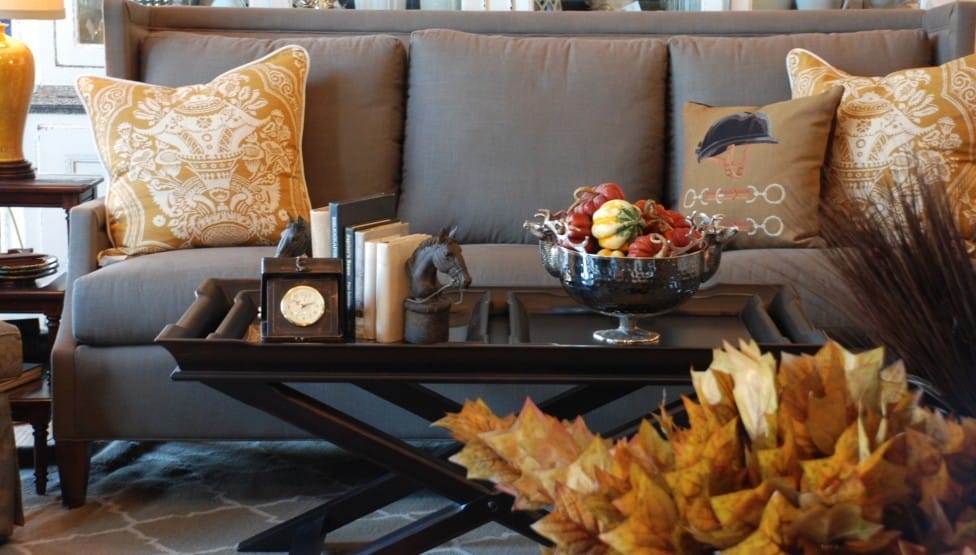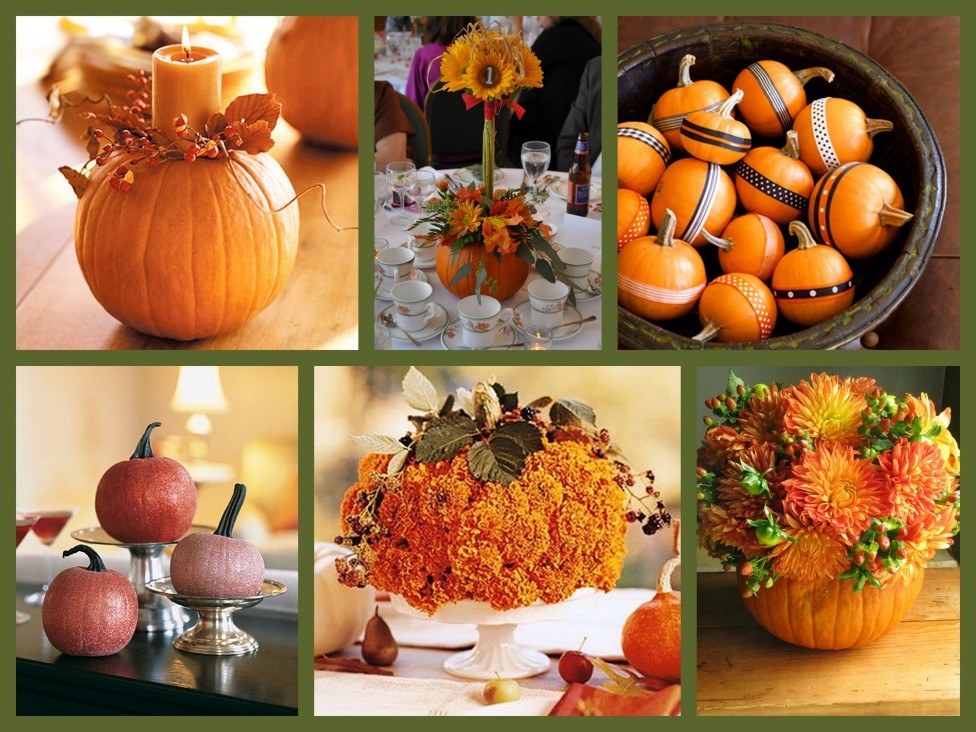 With these fall decorating trends, you can transform your home into a cozy and inviting sanctuary for the season. Embrace the warm colors, natural elements, and textures that capture the essence of autumn.
Let your creativity flow and infuse your own personal style into the decor, making it a reflection of your love for the season.