15+ Cinder Block Projects For Your Home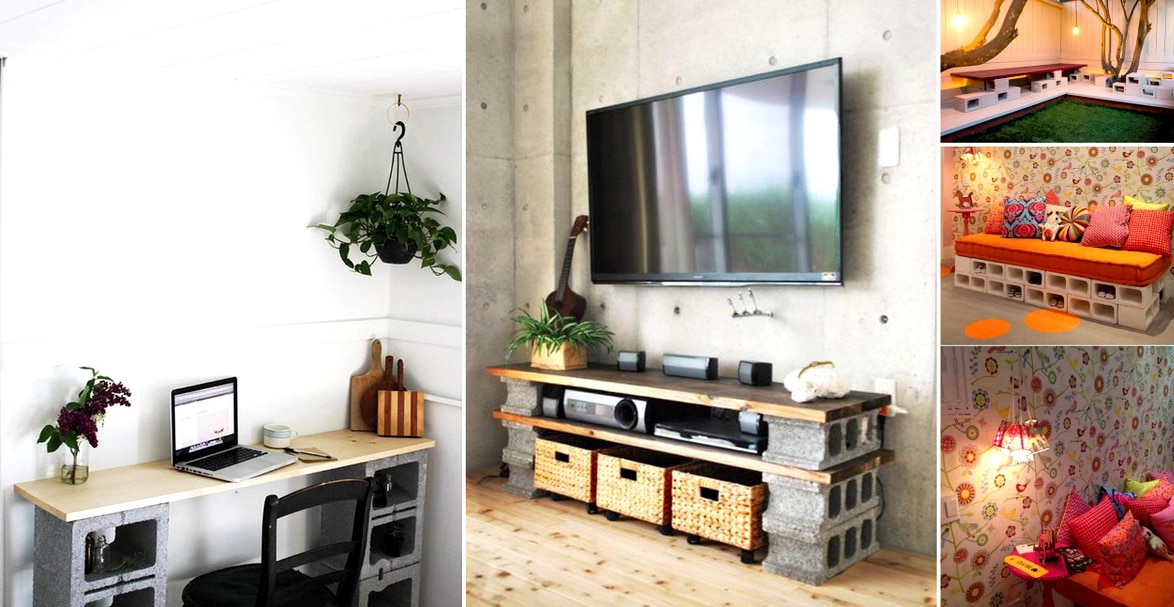 A smart inexpensive craft is often called brilliant. A selection of such items follows, creative Do It Yourself Cinder Block Projects for your home, crafts that will help you solve problems in a beautiful manner.
Simple, rectangular shape that can beautifully complement wooden textures, the cinder block can be introduced in multiple, stable compositions.
Water features, sitting and storage options alike have been showcased below, we invite you to cast a glance and start using cinder blocks in your DIY projects as soon as possible. We would to hear from you in the comment section below.