15+ Superb Black Pebbles Decor Ideas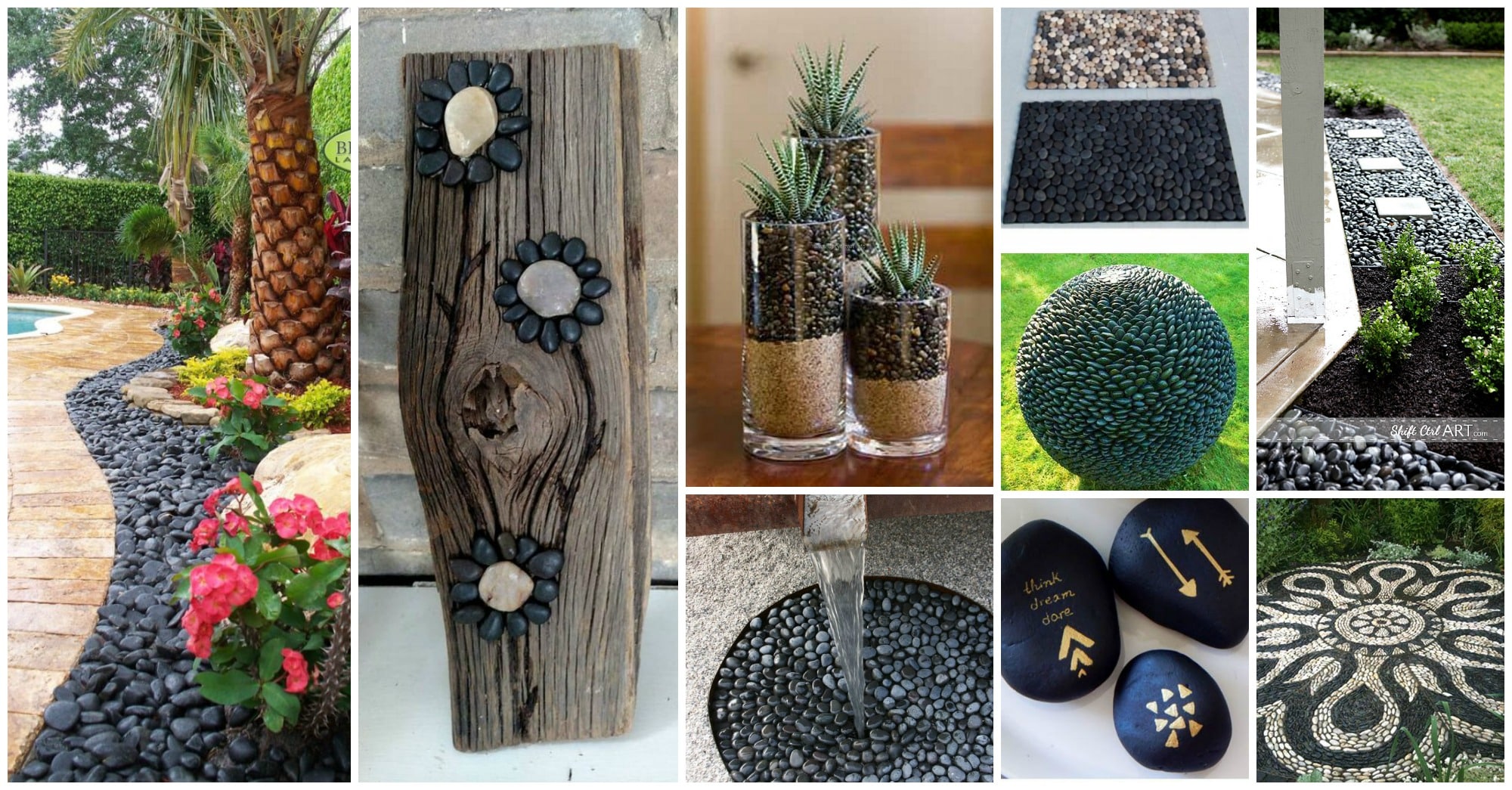 Pebbles have always been a source of inspiration for many people! I remember collecting pebbles from the near river and lake and putting them in my home.
When I say inspiration, I mean an inspiration for making so many crafts and other decorative solutions from pebbles.
The very round form of such a solid material makes it outstanding once it is put in a garden or in an interior.
So, for today, I have prepared for you some great pebbles ideas which are not that ordinary as this time they are black. Yes, you have heard me right, they are black and they look amazing when incorporated in our home and garden!
Therefore, I invite you to take a look at my wonderful collection of 16 Extraordinary Black Pebbles Decor Ideas. Have fun!